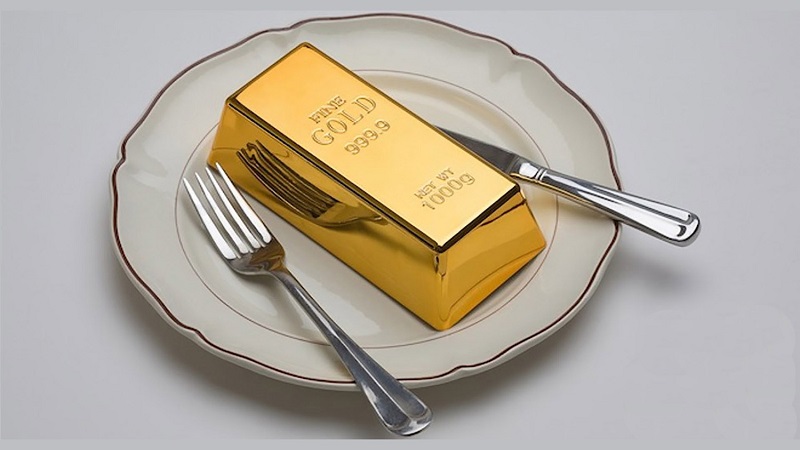 World's Most Expensive Meals
Published in Entertainment at May 2nd, 2017 at 5:48 AM
Food, glorious food! We all love it and every now and then its nice to treat ourselves to the nicest food we can afford. Well you might be interested to know that spending $150 on a nice meal out isn't anywhere near as expensive as you thought. Get ready to be blown away by some of the most delicious but expensive foods and drinks on the market today
---
Strawberry Arnaud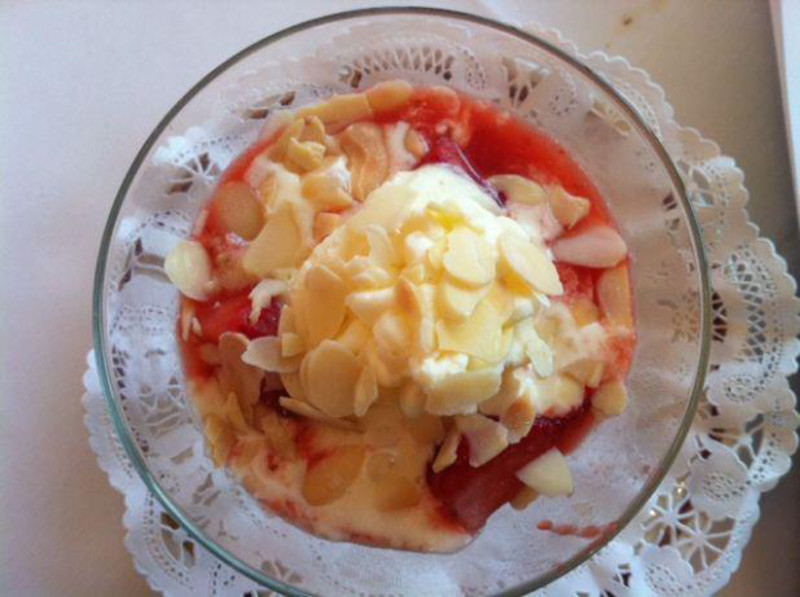 And here is the most expensive plate of food on the planet. Its served at Arnaud's in New Orleans and its a Strawberry Arnaud. Sounds pretty underwhelming until you realise the dessert comes with a huge 7 carat pink diamond. The dish will cost you an insane $4m! To date they've sold....none. And it hardly comes as a surprise, does it.
---
Chocolate Pudding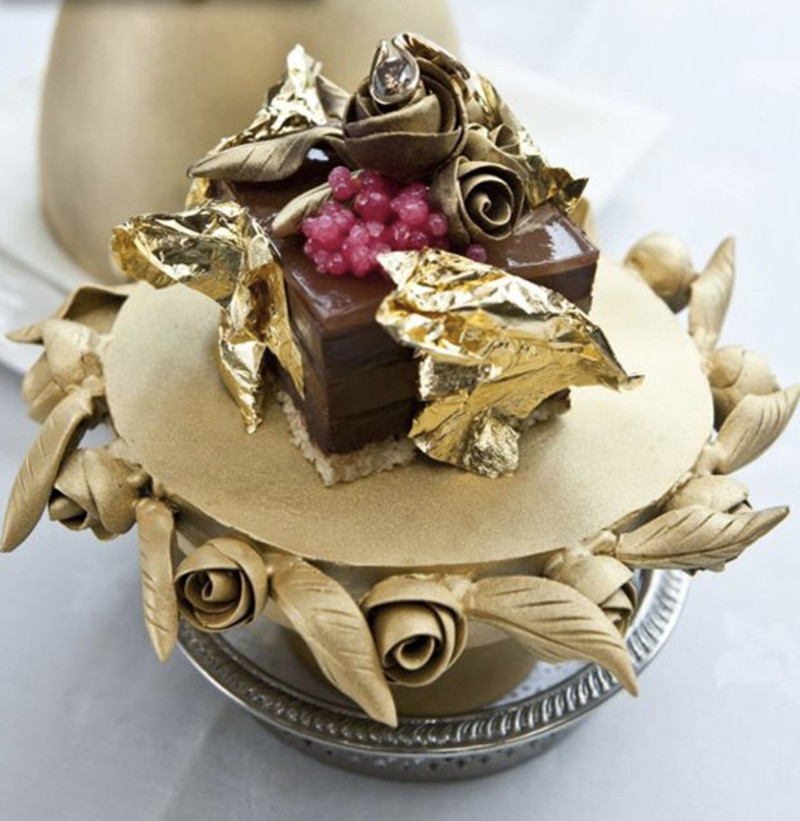 Englands Lake District is a beautiful place and it has beautiful food. It also has a $35,000 chocolate pudding if you want it. Its shaped like a Faberge egg, and made with high end chocolate, gold leaf, champagne, caviar and a large diamond. Its also got champagne jelly and covered in gold flakes. It needs a 2 week notice period and they've sold one to date.
---
Stilt Fisherman Dessert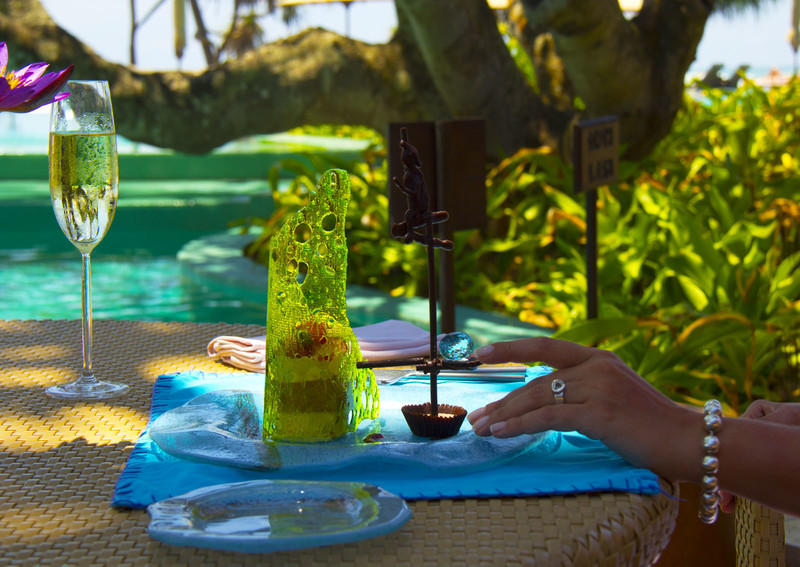 Back to the edible now and the fortress resort & spa offers a dessert that will make the richest person weep at its price. For just $14,500 you can have the stilt fisherman dessert, consisting of gold leaf cassata with fruit infused Irish cream. It also has a fruit compote, a champagne sabayon and a handmade chocolate carving to adorn it. Are you wondering what kind of jewel this one will have? Well its got an 80 carat aquamarine gemstone about the size of a large spoon.
---
The XS nightclub Cocktail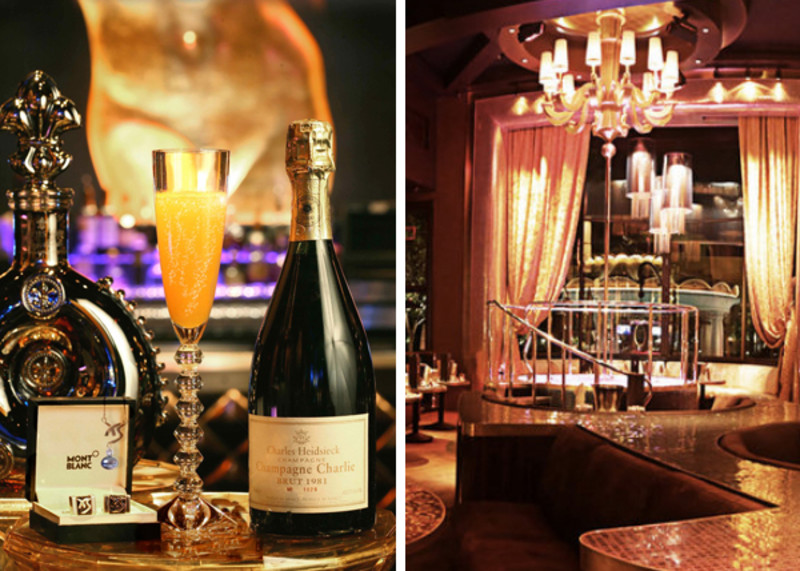 Another cocktail, another piece of bling to go with it. The XS nightclub in Vegas's bar Ono also has a $10,000 cocktail. It consists of champagne, cognac, a pair of silver cufflinks and womans 18k white gold chain with a black pearl dangling on the end of it.
---
Algonquin Hotel Martini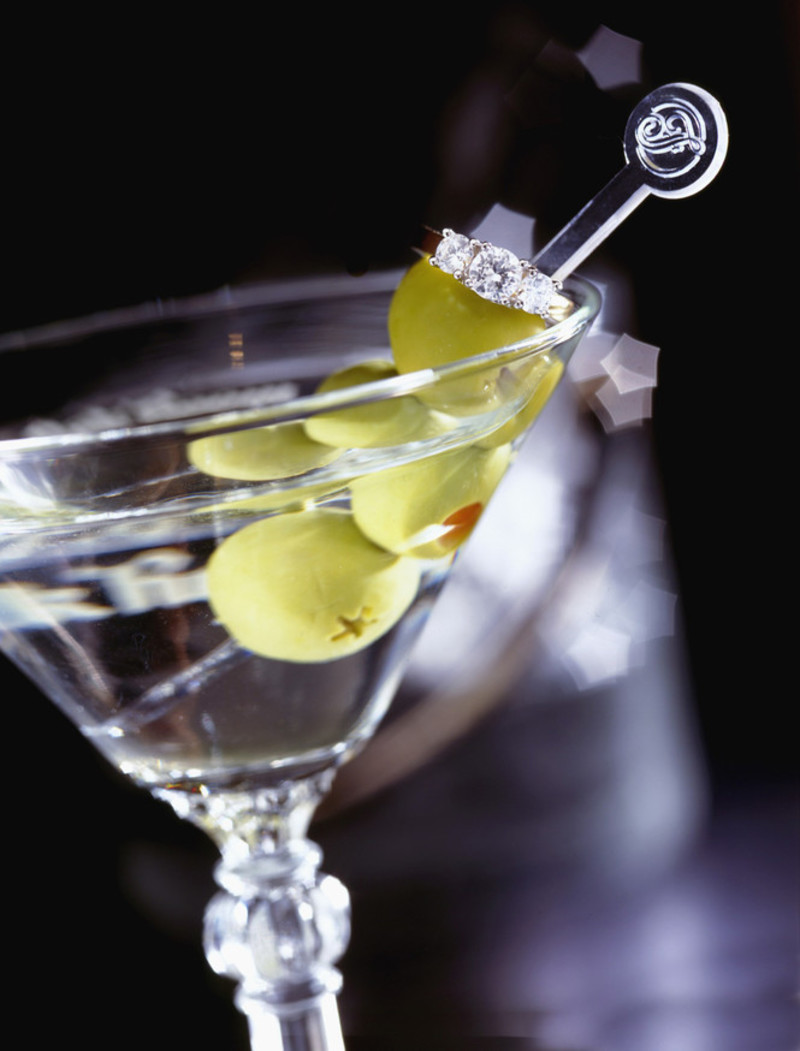 Another cocktial, another ring, this time its in New York Algonquin hotel where a martini will set you back $10,000 because it contains a diamong encrusted engagement ring. The ring is placed in the cocktail for the unsuspecting man or woman to discover before being popped the question.
---
Salvatore's Legacy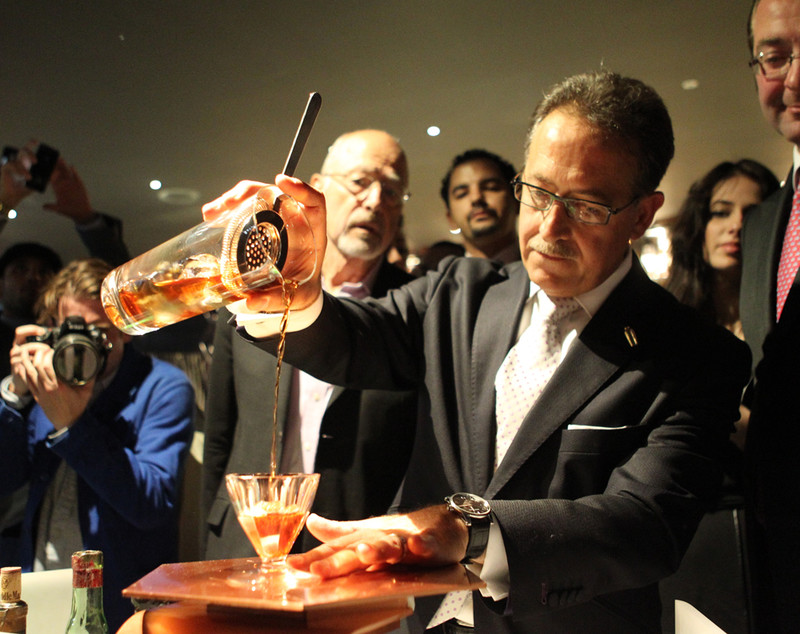 Salvatore Calabrese is a world record holder for most expensive cocktail and its for his Salvatore's Legacy, which it comes in a $8500. Its the use of old spirits which are from the 18th century and has cognac, kummel liquer and orange curacao as well as some more modern bitters included. Only 3 have ever been ordered.
---
The Luxury cocktails from Gleneagles hotel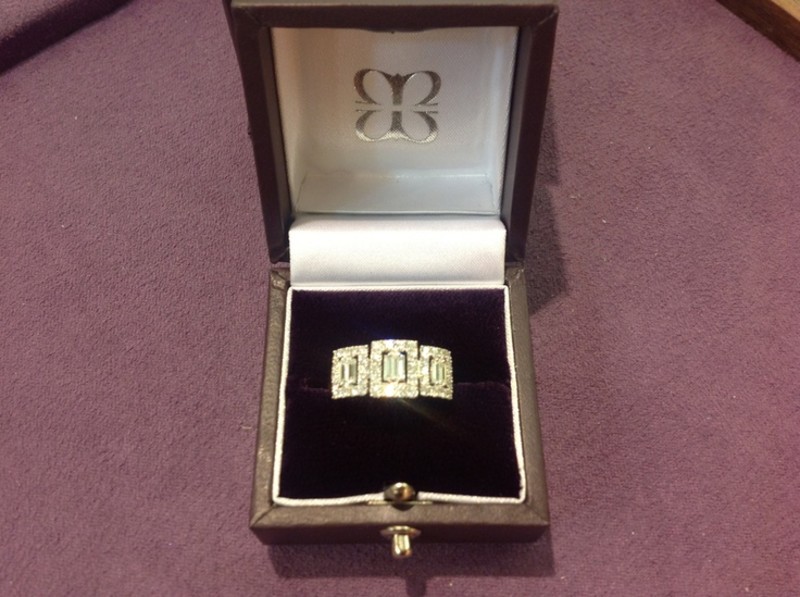 Now the items start to become about what comes with them rather than the food itself and that is where the The Luxury collection cocktails come in from Gleneagles hotel in Scotland. For $5000 you can get a cocktail consisting of luxury vodka, lemon and an 18k white gold ring. There is also a less expensive option for $2500 that consists of gin, maraschino liqueur and lemon. For that you'll also get a white hold diamond pendant to keep.
---
The Fleur Burger 5000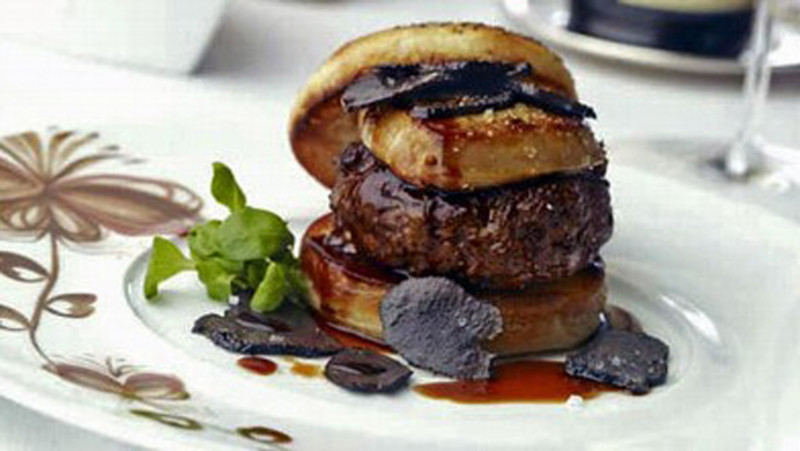 The humble burger; a piece of seasoned beef in a bun. Perfect. Well how about one that costs $5000? The Fleur Burger 5000 from restaurant Fleur in Las Vegas costs exactly that. Its Kobe beef with foie gras and a brioche truffle bun. With it comes a bottle of Chateau Petrus and 2 crystal glasses for the eater to keep.
---
Margo's Malta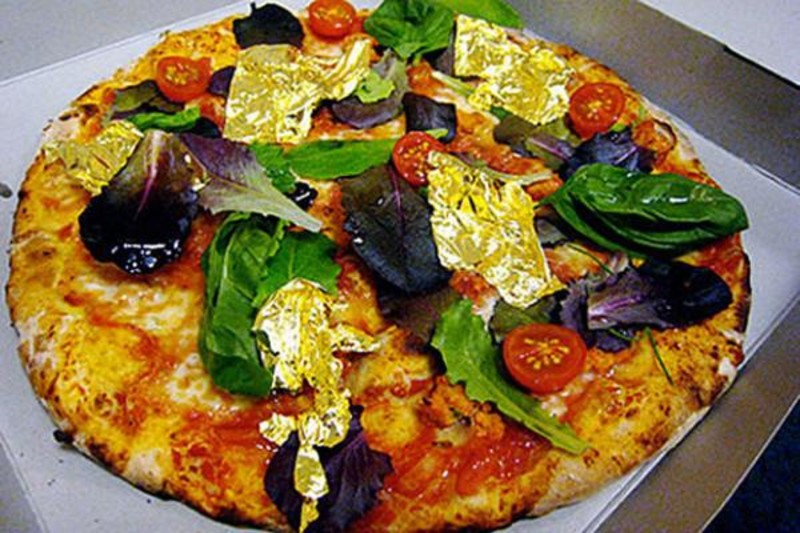 The second pizza on the list is from Margo's Malta and needs a weeks notice to prepare. It consists of white truffle and gold and can only be ordered between October and May. The truffles are flown in specifically for the pizza and the price is $2500. It has buffalo mozarella and some more gold leaf for garnish.
---
Frittata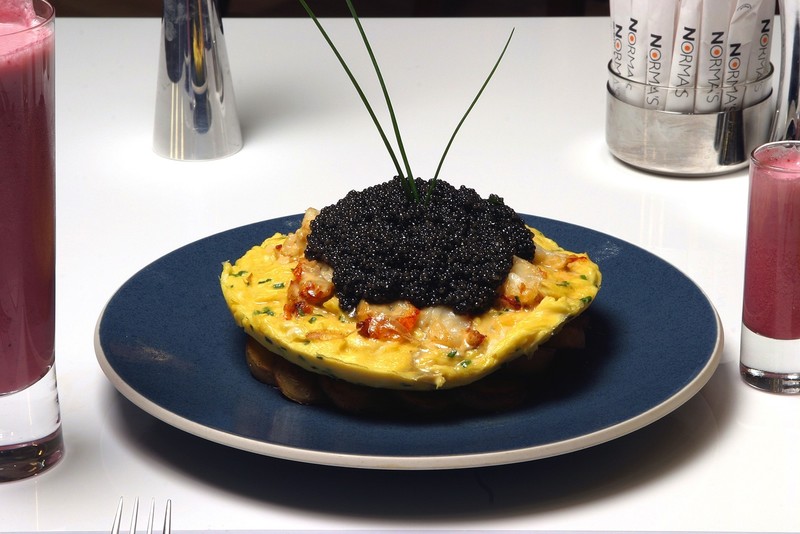 Frittata is made from eggs. So paying $1000 for one seems madness. But Norma's frittata has 10oz of caviar dumped on top of it as well as fresh lobster tail and comes on a bed of fried potato. The restaurant at New York's Le Parker Meridien sells about 10-12 of the $1,000 Lobster Frittatas throughout the course of a year
---
Pizza Caviar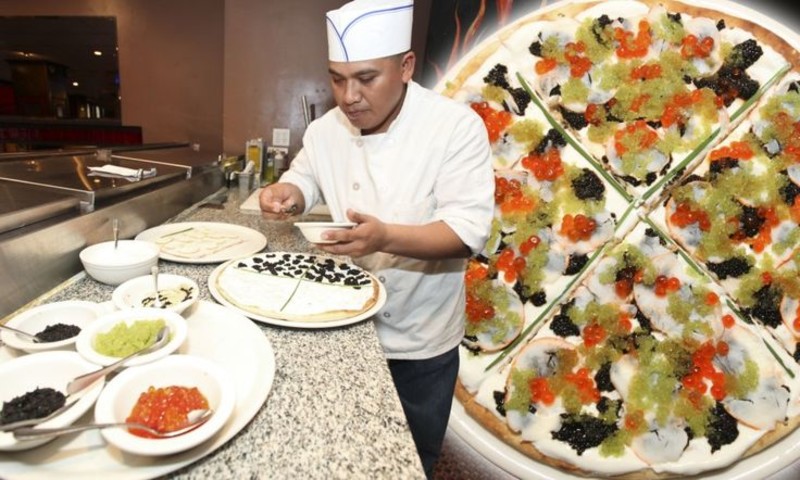 Pizza is the most eaten dish in the world. Its easy and accessible by all. So why pay $1000 for on? Well its topped with caviar, lobster tail and the freshest vegetables around, that's why.
---
Golden Opulence Sundae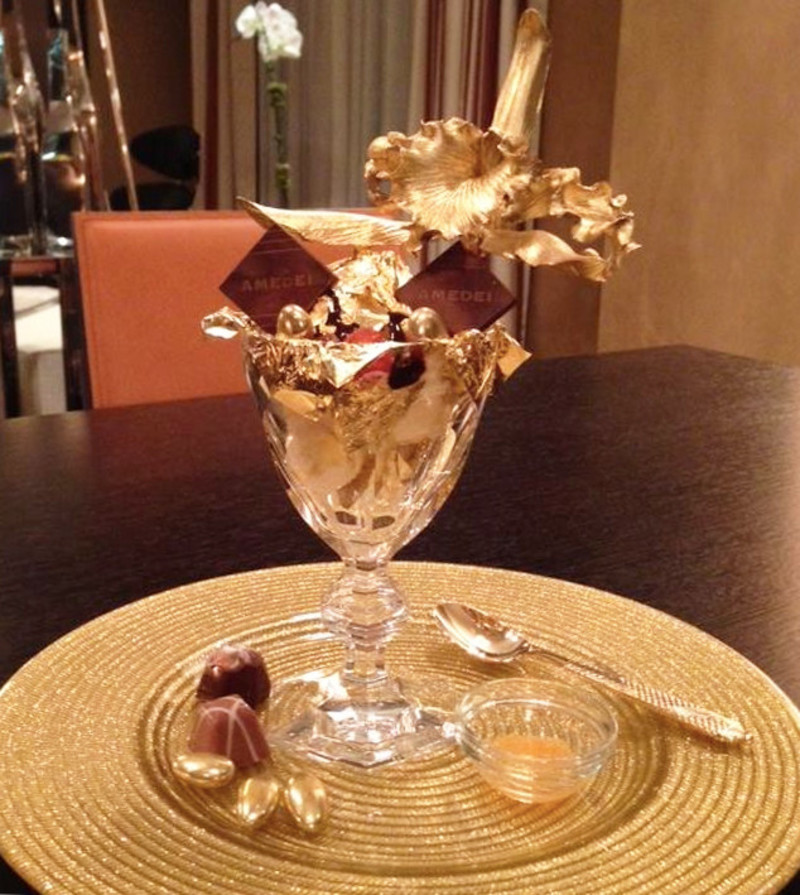 And the next deserrt bumps up the price to $1000 and its the Golden Opulence Sundae at New York's Serendipity 3. It has 3 scoops of Tahiitian vanilla ice cream, topped with more gold leaf and has more rare beaned chocolates on top. Add to that candied fruit, gold dragets, truffle and a bowl of caviar and you've got your sundae. You also get an 18k gold spoon to keep as a reminder you spent $1000 on ice cream.
---
Decadence D'Or cupcake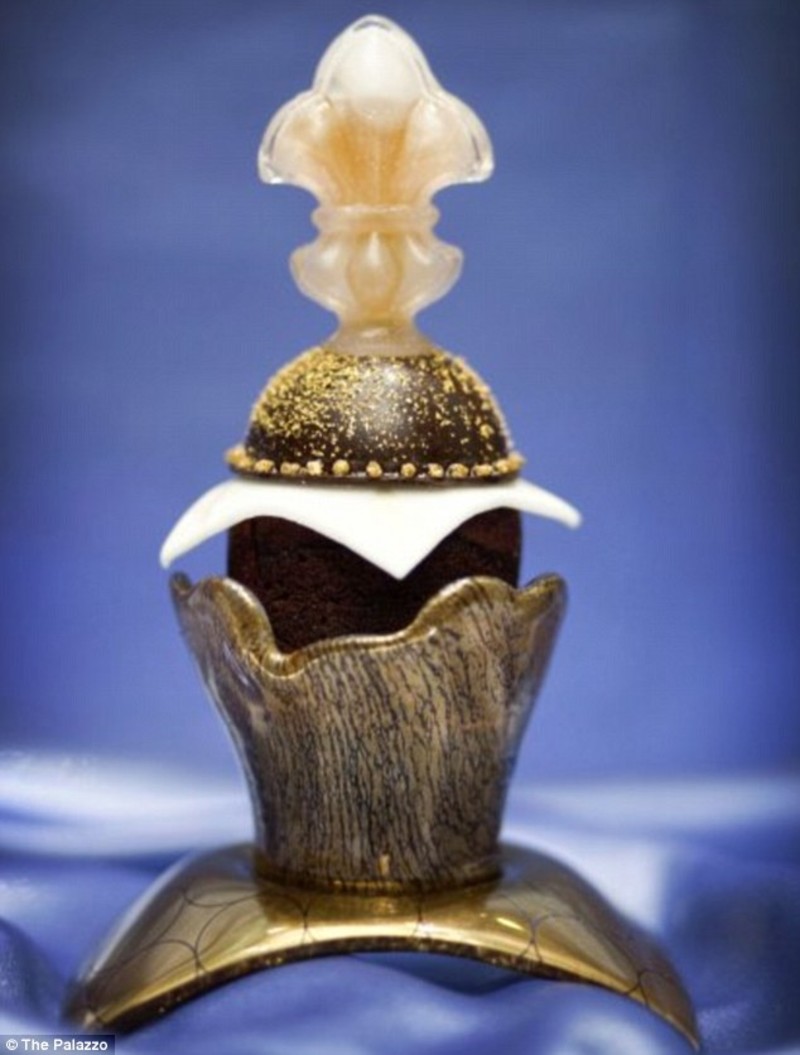 The first desert on the list comes in the form of Decadence D'Or cupcake for Sweet Surrender at the Palazzo in Vegas. Its created using Venuzualen chocolate using the rare Porcelana Criollo bea, gold caviar and edible gold flakes. That's right, you're eating gold. It costs $750
---
caviar roll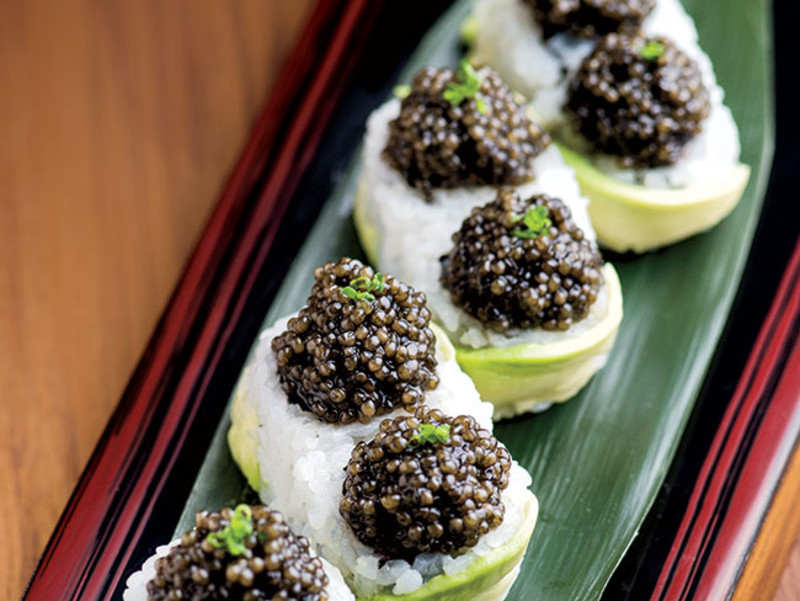 Caviar is the food of the rich and in most movies and tv shows its the expensive order on any menu. Well in New York Bara Masa will charge you $240 for an 8 piece for a caviar roll containing fresh tuna
---
the Buddha Over The Wall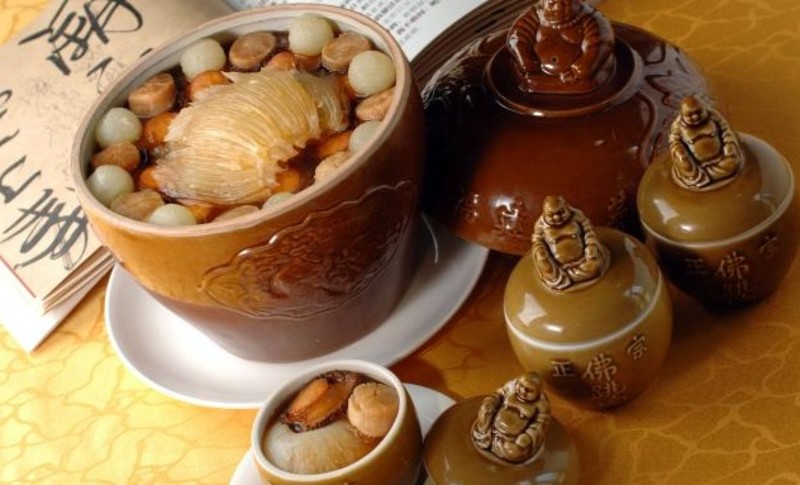 A soup. Soup! The easiest and cheapest of meals to prepare ever. So easy it was the staple during the great depression. Well in London's Kai Mayfair, the Buddha Over The Wall dish will cost $170. The recipe now consists of abalone, Japanese flower mushroom, sea cucumber, dried scallops, chicken, huan ham, pork and ginseng, having once contained shark fin.
---
Cheesesteak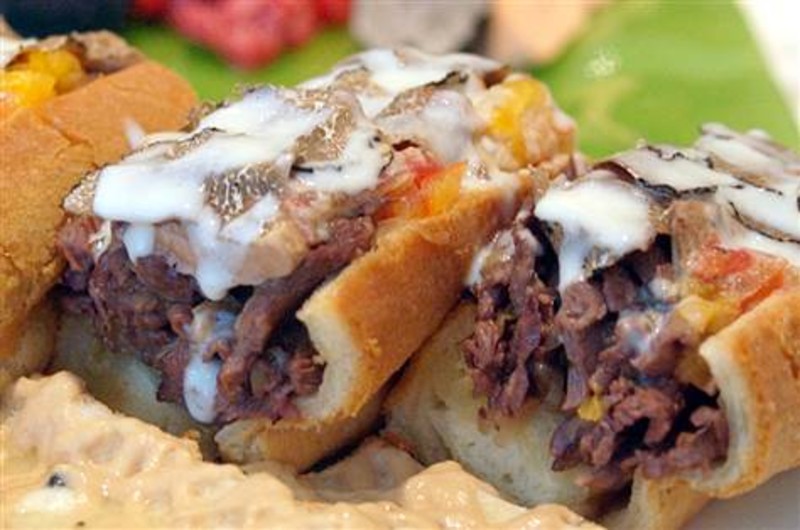 Another of the most common sandwiches in the world is the philly cheesesteak. Delicious beef, onions and cheese in a bun. Well Barclay Prime adds a little pizzaz to the classic and charges you $100 for the pleasure. It consists of rib eye, foie gras and truffled infused cheese in a bun. You get a glass of Dom Perignon for your troubles too
---
Hotdog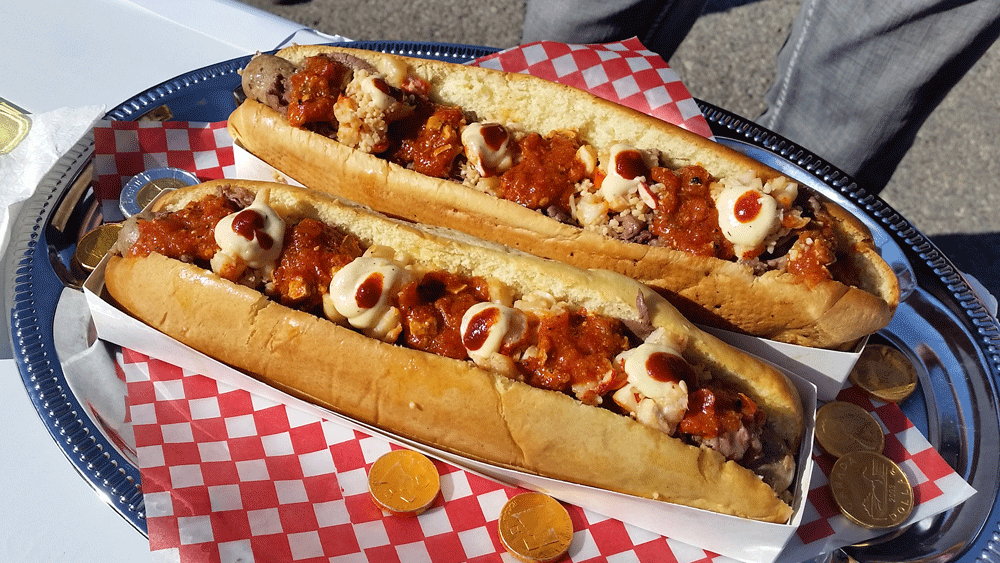 A hot dog is one of the most accessible and easy to come by foods in the world, a lot of street vendors sell them for as little as $1 so if you go to DougieDog in Vancouver, you might be unhappy at spending $100 on one! But the dog is made from Louis 13th cognac, lobster, picante sauce and kobe beef in truffle oil. If you want one, you'll need to give 3 days notice!